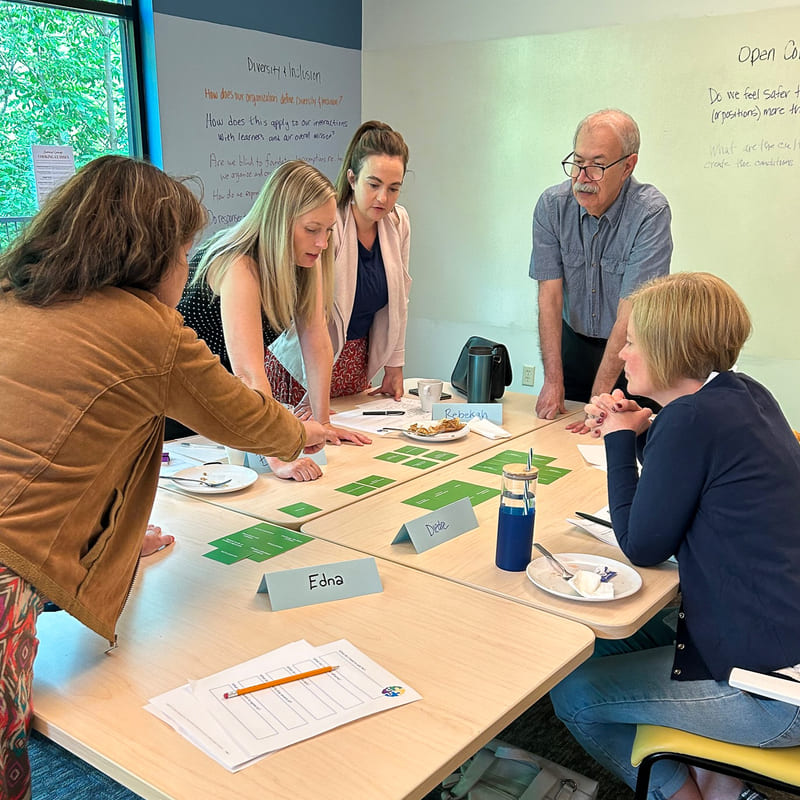 "Leading a team is easy!"
No matter how badly you want an engaged team that functions as well as it can, knowing how to get them there (and keep them there!) can feel awfully murky.
At Thought Design, we come alongside leaders and teams to help you overcome tired patterns and embrace new opportunities as a unified force on a collective mission. We offer both ready-to-go and custom-designed workshops that bring to life all your team development dreams. Let's dive right in with a couple of options.
Choose one of our
popular workshops.
As instructors, we've worked for decades with hundreds of teams; these workshops are a culmination of what's proven most transformative. As you scroll, you'll notice that several of our workshops come with an optional culinary enhancement. That means you have the option of moving your workshop to the kitchen where we'll engage all five senses—a practice proven to help learning stick!
Gain tools and strategies to identify patterns of communication that create frustration, catch miscommunication "in the act," and minimize inefficiencies, conflict, and disconnection.
Rethinking Imposter Syndrome
Overcome the limiting effects of impostor syndrome as you identify unhelpful patterns of thinking, make way for new ones, and learn to take actions rooted in healthy confidence.
The Path to Resilience: A Failure Workshop
Explore your personal patterns of thinking and behaving before, during, and after a "failure" experience so you can remove barriers that hamper learning, growth, and innovation.
Dare to disagree! Learn how to safely and confidently leverage "creative abrasion," which helps people do their best thinking without destroying relationships and psychological safety.
'Identify and focus on an improvement goal important to your team's success. Then, through guided exercises, reflection, peer feedback, and experiments, remove barriers holding you back.
Using assessments, group learning, discussion guides, and reflection tools, our year-long process helps teams deeply understand and leverage who they are and how they work.
The Psychological Safety Toolbox
Explore foundational tools for communicating and collaborating in ways that create psychologically safe workplace conditions and position your team to do their best work.
The Effective Team Toolbox
Learn four foundational tools to reduce drama, amplify engagement, and strengthen teams: Empowered Relationships, Four Simple Rules of Agreements, Gold Bars, and Navigating the Line.
Nothing can create drama in an organization like the issue of accountability. We'll help your team identify tensions, change patterns of behavior, and embrace a healthy culture of ownership.
Add an optional culinary
enhancement!
Team Synergy: Leveraging Team Strengths
In this workshop, teams will learn to identify the critical strengths of each member of their team and create strategies to apply their skills to roles that will support the team's shared goals.
Add an optional culinary
enhancement!
Team Dynamics: Encountering Complexity
Break the cycle of never-ending problems. Learn a model of identifying and understanding the types of problems and decisions you're encountering and embrace new habits of thinking.
Add an optional culinary
enhancement!
As a leader, analyze how well you're communicating and learn to remove uncertainty, doubt, and vagueness so everyone is crystal clear about expectations and free to get things done.
Add an optional culinary
enhancement!
The Connected Team: Making Your Team a Tribe
Creating a safe culture where all voices are appropriately heard and contributions are valued is essential but often difficult to achieve. This fun workshop helps teams make significant progress.
Add an optional culinary
enhancement!
Navigating Change: Staying Buoyant Through the Changing Tides
Whether a shift in leadership, organizational structure, or location, or updated priorities, expectations, or goals, change is hard. Help your team successfully manage the transition.
Take Back Your Time Course
Transform your life from scattered & stressed to calm & in control! By the end of this five-week course, you will feel in control of your time, priorities, and ultimately, your own happiness!
Take care of your brain! This course introduces practices that help build mental muscles to aid you in navigating not only today's stressful challenges but also the challenges of the future.
– Marianne
[The Drama-Free Classroom] workshop was helpful to understand how to improve relationships between teachers and students, as well as in all other relationships.
– Alison
… Every class was highly engaging and interesting and filled with content I haven't received anywhere else. (The Path to Resilience: A Failure Workshop)
– Kendall
Great teaching style. Very conversational and a safe environment to explore this vulnerable topic. (The Path to Resilience: A Failure Workshop)
– Anonymous
I have found a new way of looking at conflict and ways to effectively navigate conflict. (The Communications Lab workshop)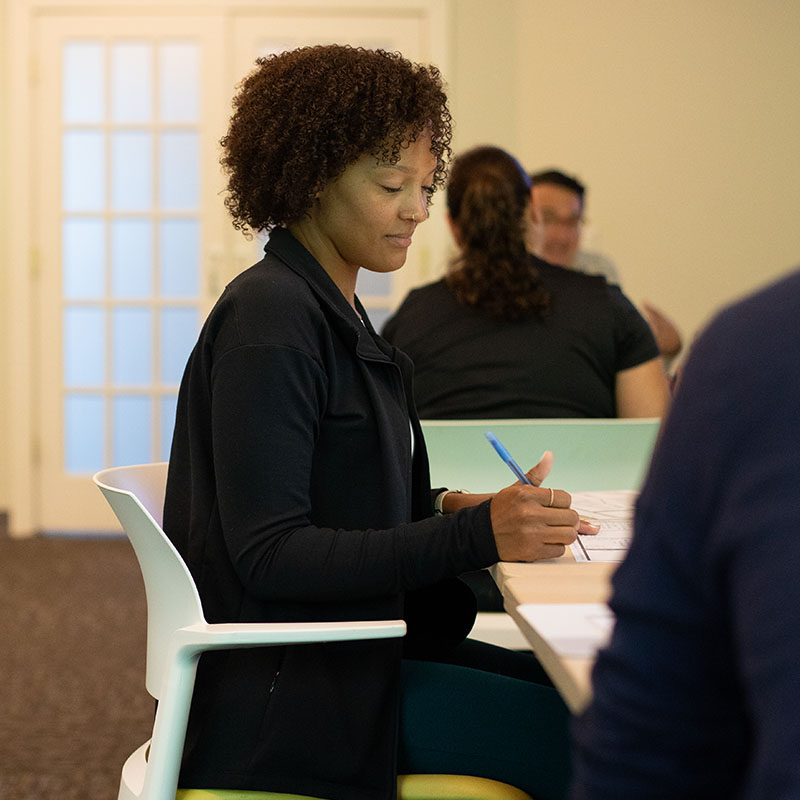 Get a
custom-designed
workshop.
Whether you're interested in bits and pieces of several of our popular workshops or want something developed just for your team, we can help. Simply click "Request Workshop," and we'll reach out to discuss a custom-designed workshop that covers your most-felt needs within your goals, timeline, and budget.
Your workshop will take place on our property, which was carefully designed for next-level thinking.
Before you book your
workshop,
you may be wondering...
Who teaches Thought Design workshops?
All workshops are taught by Thought Design founder, Denise McClennen, and business partner, Tara Colvin. You can read about the extensive experience of both instructors in their bios.
As you can imagine, workshop costs vary based on the teaching, the length of time, and the number of attendees. We're happy to discuss specific details when you reach out.
How many can you accommodate?
Our space is designed to feel perfectly suited for as few as 6 people to as many as 60 people.
We can! With a professional culinary studio and private chef on staff, we're happy to discuss catering options. As a matter of fact, many of our workshops offer a culinary enhancement upgrade that moves your learning experience from the classroom to the kitchen! In these cases, your team applies what they're learning in real time as they cook their meal with their co-workers.
Can you bring your workshop to us?
While we deeply value the impact of being offsite and away from the workplace, we know that getting away isn't always possible. There are several instances where we would consider bringing a workshop to you. Just ask!
What if we are just looking for fun… no heavy training?
Ooh! We want to be on your team! Actually, head over to our team outings page. You're going to love what we have cooking over there!
We're coming from out of town; where should we stay?
We are happy to provide you with recommendations for hotels in the northern Grand Rapids area!
What's your cancellation policy?
The success of your experience is incredibly important to us, so we do a lot to prepare for your visit. For this reason, we require a 25% deposit. If you cancel your plans at least 21 days in advance, we're happy to apply the deposit to a new event/date.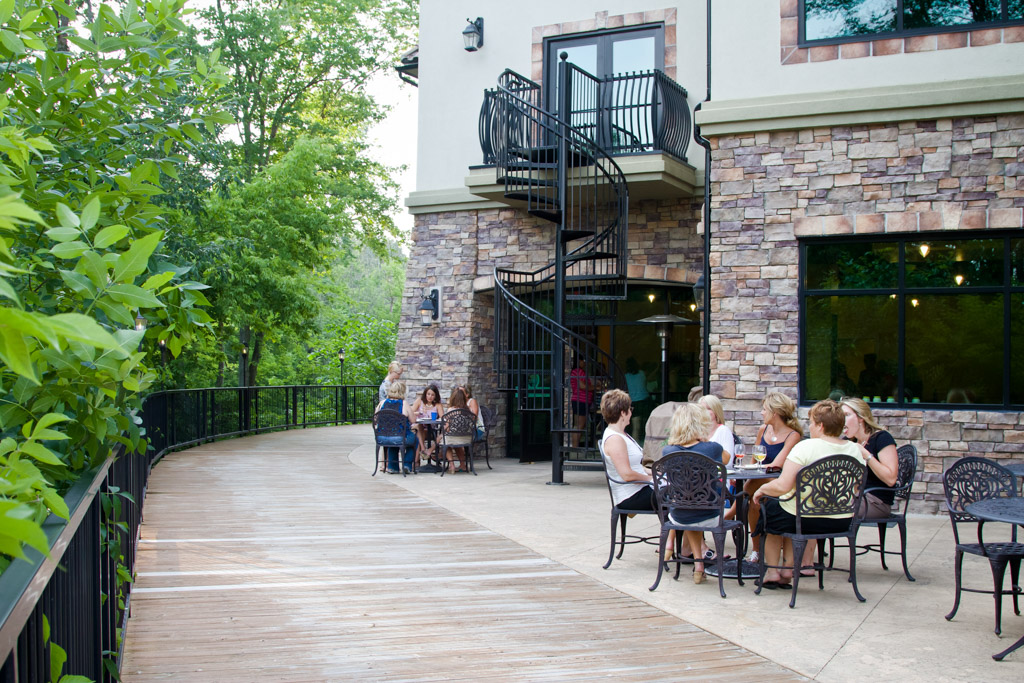 Time spent
out of the office,
thinking in new ways,
while bonding as humans,
is time that gives back hundreds of times over.
It'd be an honor to host you.
Did you find a workshop that sounds perfect? Or want one made just for your team? We're happy to help you sort through what will work best for your group and your goals.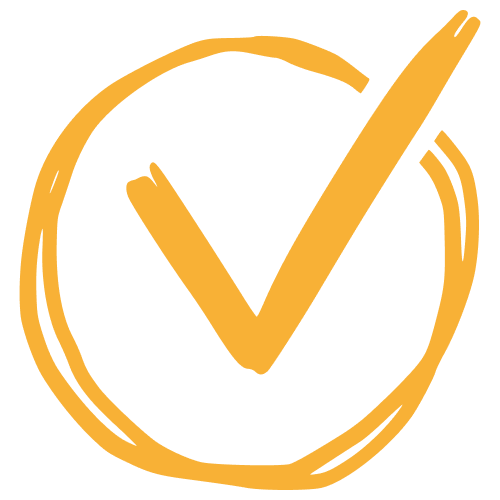 Sign up.
Complete this form and we'll respond to make a plan.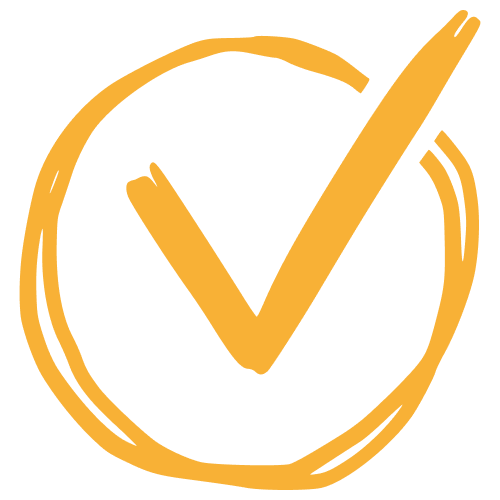 Show up.
We'll take it from there, so all you have to do is show up!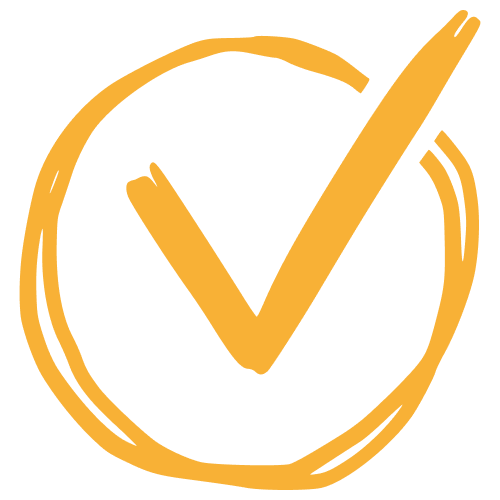 Level up.
Build connections that take your team to the next level.